Microsoft Azure is good but not great, and it may be a jack of all trades and master of none. Its cloud hosting will get the job done, but speeds can be a concern, and it lacks some of the advanced features of other specialist cloud hosting providers.
Microsoft's Cloud Hosting Division
I'd normally start a review like this by taking a look at the company itself to provide a little background information, but I have a feeling that you've probably heard of Microsoft. It's one of the largest technology companies in the world, and its Azure cloud division is just one small section.
Azure covers 140 countries and 54 regions, which Microsoft claims is more regions than any other cloud hosting provider. However, it's coverage is noticeably limited in some parts of the world, like South America and Africa.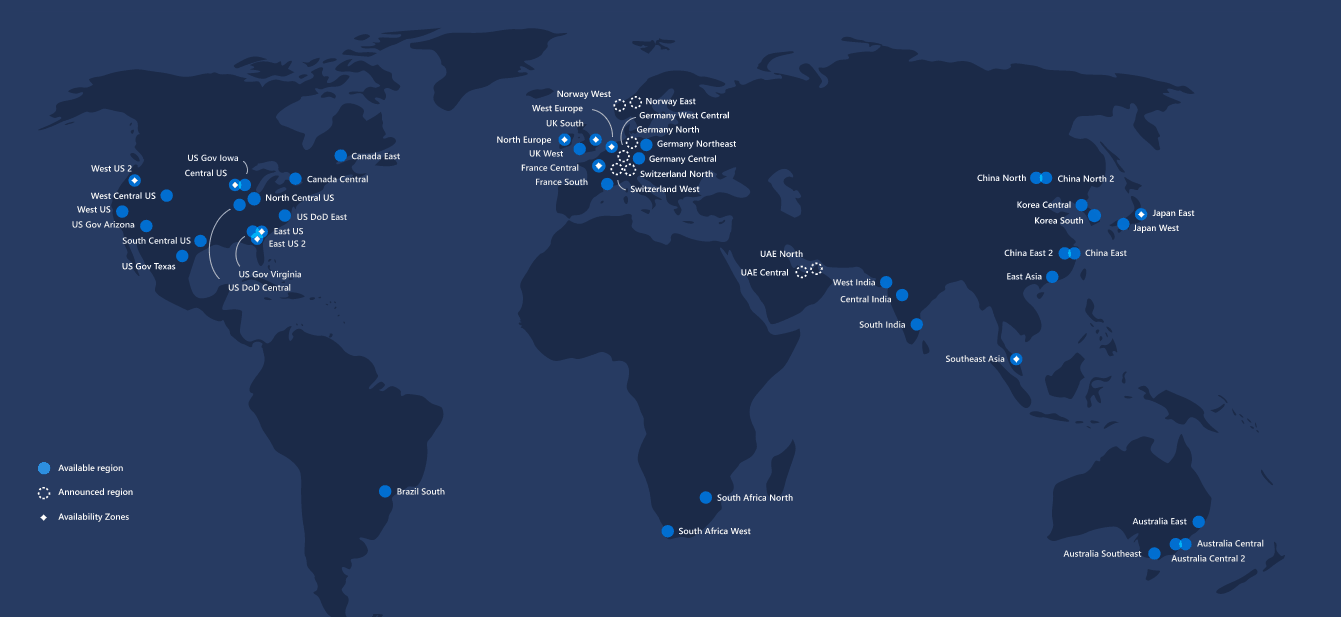 Also Read: Amazon EC2 Review
That's probably why 95% of Fortune 500 companies are using Azure in some form or another, with 120,000 new customers signing up every month, including clients like Coca-Cola, Harper Collins, Chevron, FedEx, and BMW.
But Microsoft Azure isn't perfect. In fact, as you'll see later in the article, it has some serious issues compared to other providers. But, as always, the key is to familiarize yourself with what Azure has to offer and to figure out if it's the right web host for you.
Let's get started.
Microsoft Azure FEATURES
A One-Stop Shop for Cloud Computing
Microsoft Azure is different from other hosting providers in that it's dedicated solely to cloud computing. Azure claims to offer over 100 different services, but a vast majority of them won't be of interest to you unless you have some sort of specialty needs.
It's a great choice if you need cloud computing or even artificial intelligence (AI) and blockchain platforms alongside your web hosting, but it can also be overkill if you're just looking to host a personal site.
Because Azure is all about powerful cloud computing solutions, there aren't many free beginner-friendly tools like website transfers, easy installers, and proprietary templates. That's not to say it doesn't come with powerful features, though—it's just that those features are typically focused on advanced cloud management as opposed to setting up and running a website.
Suitable for a Variety of Uses
Azure is deliberately built with a variety of use cases in mind, which is why Microsoft is able to promote its ready-to-go solutions for everything from connecting devices to the Internet of Things (IoT) to powering AI and machine learning (ML) algorithms. It's even suitable for powering scalable game solutions and blockchains. Private Minecraft server, anyone?
Super Secure
Another advantage of Azure is that a lot of resources have gone into making it as secure as possible. This includes security controls integrated right into the hardware and firmware and support from a huge team of 3,500 Microsoft cybersecurity geeks.
Be warned, though, that Azure's popularity also makes it a target, because attackers know that if they can find a weakness in one account, they may be able to compromise millions more.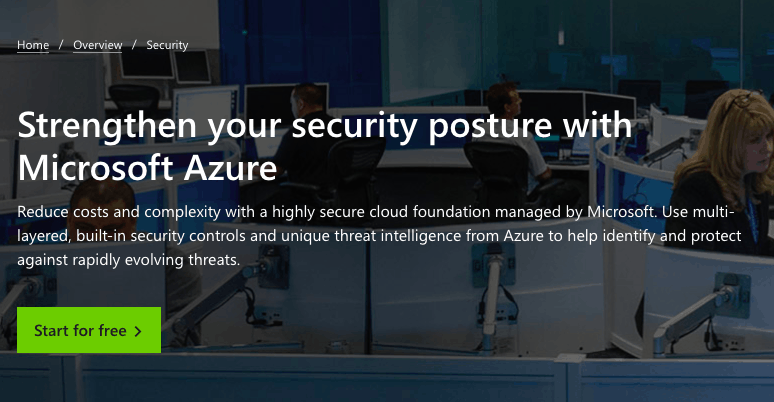 Free $200 Credit
New Azure customers are offered 12 months of popular free services (including over 25 that will always remain free), as well as a $200 credit that can be used to test out any Azure service for 30 days. Freebies include time on Linux and Windows virtual machines, SQL database, file storage, and even 30,000 monthly calls on Microsoft's Face API.
EASE OF USE
As far as ease of use is concerned, Azure has a pretty bad reputation. Among other things, users complain that relatively simple tasks, like changing the configuration of a gateway/load balance, can take far longer than they should.
Azure is definitely not for rookies, but if you're a seasoned systems administrator or an experienced web developer, you might find that the extensive range of tools makes up for how it can occasionally be difficult to use.
Creating an Account
Creating an account with Microsoft Azure is a little different from signing up with other providers, but that's due in part to the nature of the business. You'll need to start by signing into your Microsoft account and verifying it via SMS and with a credit card.
Don't worry, though—you won't be charged unless you select paid services. With the verification complete, that's it. You're ready to start using Azure!
Connecting a Domain and Installing WordPress
Connecting a domain and installing WordPress is a little trickier. You'll need to start by finding your welcome email and logging into your portal. From there, create a resource, select WordPress, and fill in the application settings.
Connecting the domain itself is far more complicated, and the best way to get started is by reading my article about the process. While you're at it, you'll also want to install the free Cloudflare content delivery network (CDN) that Microsoft offers.
Microsoft Learn
Azure is tricky to get started with if you have no prior experience, but the good news is that it's supported by Microsoft Learn, a totally free platform that provides a range of courses that are backed by Microsoft certifications.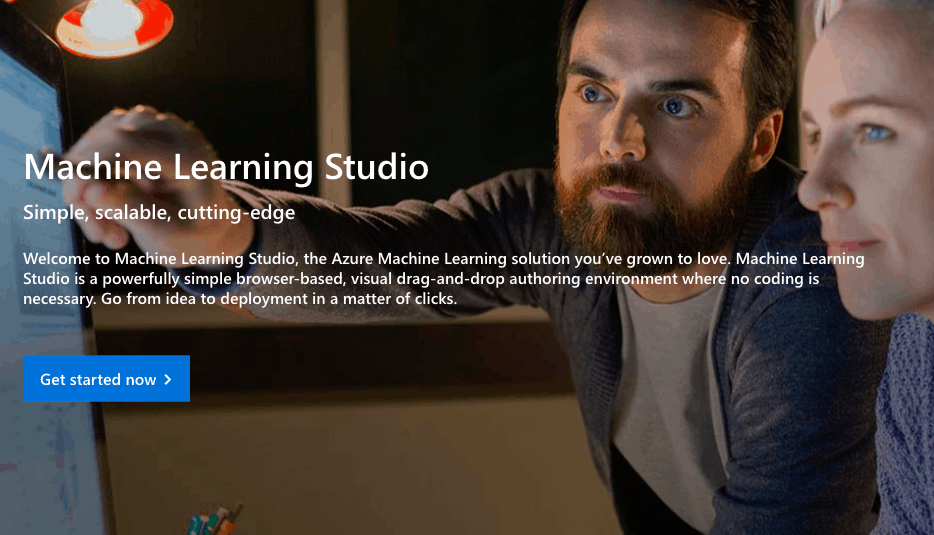 Each of the courses is gamified, and there are learning paths for a variety of specialties, from developing websites to perfecting the fundamentals of Azure server management.
PERFORMANCE
Poor at Best
Considering the size of the company, I expected better from Microsoft. Reviewers complain about high failure rates for virtual machines, as well as Domain Name System (DNS) issues and random downtime that leads to the company frequently failing to meet its uptime service-level agreements (SLAs).
If you do experience downtime (there's a 99.9% uptime guarantee), you'll need to manually request any credit you're owed. On the plus side, Microsoft maintains a server status page so you can go in at any time and check the performance.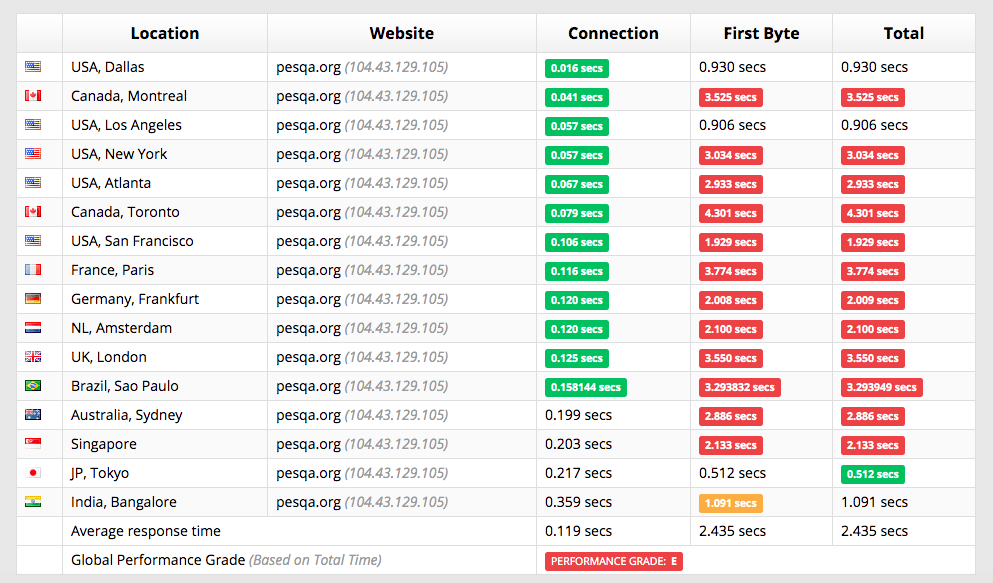 As for Azure's server performance, well, the screenshot above says it all. When I put its servers through my usual Sucuri page load test, it didn't just flunk. It's an epic fail, despite the fact that the initial connection speed was pretty good across the globe.
It's the time to the first byte that ultimately leaves Azure's cloud hosting looking like it's struggling, especially when you compare the company to its competitors.
SUPPORT
Refreshingly Good
The Microsoft Azure knowledge center is pretty clunky, but the information is there if you look hard enough. The community support forums are a little better, but it seems as though most of the helpful answers come from other customers and not Microsoft employees.
Still, it's good to see that the subforums are separated by topic in a visual way that makes it easy to browse and search for answers. Azure is also one of the few hosts I've seen that offers support through Twitter on top of traditional support tickets.
I tested out Azure's customer service, and I was pretty happy with the level of support I received. When I first tried to contact support, I was directed to the live chat. It was one of those chats where you start by talking to a bot that tries to deter you from contacting the company, but I got through—only to find that live chat was offline.
The good news is that it allowed me to send my query as an email instead, and I received a reply within minutes that answered my question in full.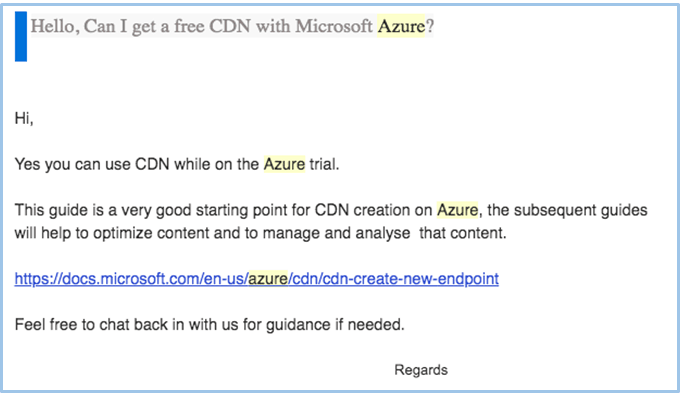 I also tried out Azure's Twitter support, but I didn't receive a response. I did hear back after filling out the online sales contact form to ask about the uptime guarantee, though, and I also tried out the sales live chat and was able to speak to a representative immediately. They were helpful, but it's never a good sign when a host seems to provide more support for sales leads than for existing customers.
PRICING
Azure's prices look pretty good at first glance, but it all depends on the plan and how much resources you're going to need. It all adds up, and before you know it, you'll find yourself facing a hefty bill. It's also not immediately clear which payment methods are available, but you are required to verify your account with a credit card.
Cancellations & Refunds
Canceling a Microsoft Azure account is simple. After backing up your data, you'll need to log into your account and delete any active resources before canceling any active subscriptions. The interface isn't intuitive, but it isn't overly difficult to process your cancellation—just bear in mind that you won't receive a refund for any resources used.
MICROSOFT AZURE REVIEW: BOTTOM LINE
Microsoft's Azure is good but not great, and it may be a jack of all trades and master of none. Its cloud hosting will get the job done, but speeds can be a concern, and it lacks some of the advanced features of other specialist cloud hosting providers.
Ultimately, it only makes sense to go with it if you're already using other Azure services and you want to keep everything in a single place. Otherwise, you're better off going with a specialist cloud hosting provider instead of the cloud offering from a generalist company.